You can improve your communication skills!
Speech, language, communication, and swallowing difficulties are not uncommon and can result from a variety of causes:
developmental delays or disorders
learning disabilities
cognitive impairments
autism spectrum disorders
ADD/ADHD
cerebral palsy
cleft palate
stroke or other brain injury
Parkinson's disease, multiple sclerosis, ALS
hearing loss
behavioral and emotional issues
intellectual disability
foreign dialects
tongue thrust
"When you enhance your ability to communicate, you improve your quality of life."
About Laura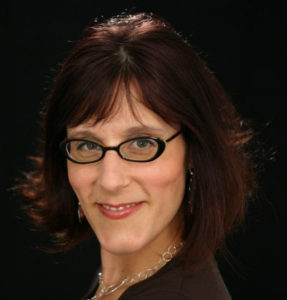 Laura Smith is both a speech-language pathologist and an IAOM Certified Orofacial Myologist™, giving her specialized skills when looking at difficult cases involving structures that need coordination and optimal postures for increased speech intelligibility.
Every individual communicates differently and faces unique challenges in communication, and Laura considers the cultural, ethnic, linguistic, and social background of every individual she meets in therapy. With 18 years of experience, Laura is intuitive and sensitive to communication difficulties; she also brings encouragement and motivation to her clients, inspiring them to work hard to achieve their goals. Her whole-person approach to therapy is efficient – and effective.
After receiving a bachelor's degree in psychological anthropology, Laura traveled extensively through Europe, Asia, Africa, and the Middle East. She spent over two years studying people, observing how they relate to each other and to their culture. During her travels, she quickly learned how it feels to be unable to communicate effectively with those around her, to be on the "outside." These experiences led Laura to pursue a profession in which she could impact and enrich people's lives by improving their ability to communicate.
After working in schools, nursing homes, and hospitals, Laura established her own practice, TALK SLP, to help people of all ages improve their communication skills. Her truly multimodal style of intervention draws from a variety of methods and techniques inspired by her own life experiences and is tailored to each client's needs. To this end, Laura routinely works collaboratively with other practitioners, including allergists, orthodontists, ENT specialists, and oral surgeons. But then she goes even further. Laura treats the problem beyond the diagnosis, taking into account the whole person: from the lips, tongue, teeth, and mouth, to breathing issues, motor systems, posture, self-confidence, and body tension.
Approach and philosophy
Laura believes that every individual communicates differently and faces unique challenges when communicating. As a speech-language therapist, her goal is to design and deliver a treatment plan that takes a holistic approach and considers the cultural, ethnic, linguistic, and social background of each person she cares for.
When treating the whole person, it is often helpful to involve family members, caregivers, and peers (when appropriate): Communication always involves more than one person, because it is an interactive process. Collaborative teaming with other educational and healthcare professionals creates consistency across settings and can be the key to reaching your health and/or educational goals. 
Experience
Laura is actively involved in the world of communication care beyond providing individual therapy. She has made ongoing contributions to her field by acting as:
Speech and language trainer for AGS Assessments/Pearson Education Inc. and contributor to product development and treatment standardization processes
Trainer for the Fast ForWord Learning Center, an internet- and CD-ROM-based program for children with language comprehension, auditory processing, and phonological awareness disorders
Presenter and trainer of safe-swallowing techniques in skilled nursing facilities
Writer and presenter of content for Special Education/Assistive Technology distant learning courses for the University of New Mexico Research Institute for Assistive Training Technology
Member of the AGS National Speech-Language Advisory Board
Educational associate in Speech-Language Pathology for Seattle Public Schools
Certified administrator of the Porch Index of Communicative Ability (PICA)
Memberships
In addition, Laura is a member of a number of professional organizations, including:
Ongoing education
The fields of speech-language pathology and orofacial myofunctional disorders are constantly growing and changing. Laura keeps her skills current by continually refreshing her knowledge of advances and changes in the treatment of speech and communication disorders.
Recent workshops and trainings that Laura has attended include:
Help is available!
Laura Smith, licensed speech-language pathologist and certified orofacial myologist, is specially trained to assist children and adults in overcoming their communication challenges. Her holistic approach takes into account the person as well as the problem.
Talk SLP LLC offices are located in the Northgate area of Seattle and on Mercer Island, allowing us to serve individuals and families throughout the greater Seattle region of Washington state. Telepractice appointments are also available, where clients can receive consultation and therapy services using online tools.
Contact us for more information or to make an appointment.